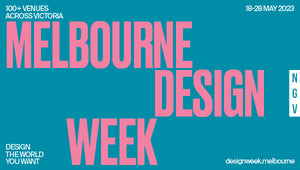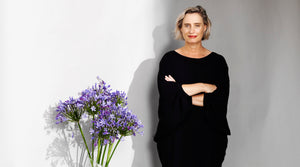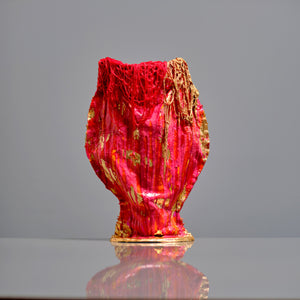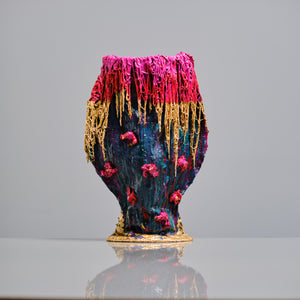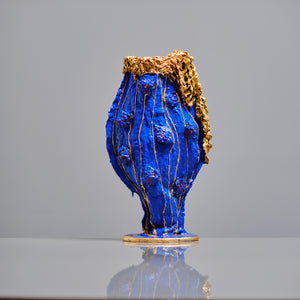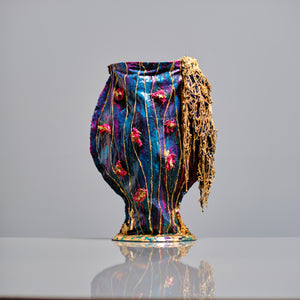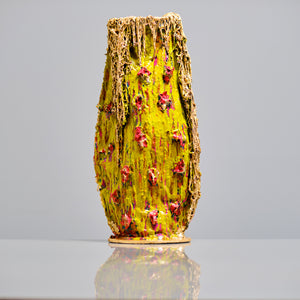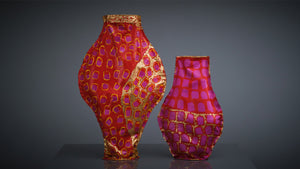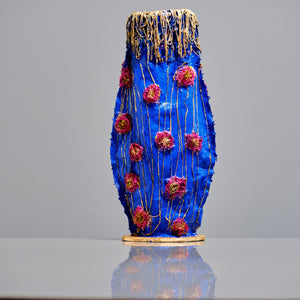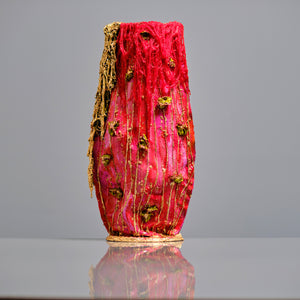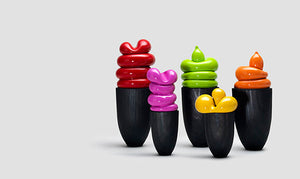 Eugenie Kawabata
Australia

Mondopiero is proud to participate in MDW 2023, collaborating with designer Eugenie Kawabata to present an exhibition of her new works Botanica Exotica from her Second Life series, Melbourne Design Week 2023.
On display at Mondopiero  23 - 28 May 2023 
 Botanica Exotica is a continuing evolution of Eugenie Kawabata's Second Life series.
Botanica Exotica is a stunning showcase of jewel-like vessels, inspired by the lush plant life of Melbourne's botanical gardens. These pieces reflect the rich tapestry and intricate interplay of colours and textures found in the natural world; and with this collection, we step into a world of exoticism, each piece offering a captivating glimpse into the botanical domain.
In 2020, the National Gallery of Victoria acquired a piece from Kawabata's very first collection of her Second Life series. Now, in 2023, Kawabata has taken her creative vision to new heights with a collection that bursts with vibrant colours, intriguing textures, and a refreshing playfulness that underlies the complexity of these individual works. In Botanica Exotica, Kawabata continues to breathe new life into discarded materials by transforming them into canvases for a bricolage of botanical musings.

The Second Life series continues to challenge the traditional notions of materiality and utility, proving that sometimes the greatest treasures can be found in unexpected places. Botanica Exotica is a celebration of the idea that one person's trash can truly be another person's treasure.
Eugenie Kawabata
Eugenie Kawabata is an independent, Melbourne based designer and maker of objects, furniture and functional art. Her practice is informed by an interest in design's transformation of materiality and how this affects the way we engage with the objects around us. Eugenie focuses on the hands-on experience, the act of designing through making. Eugenie seeks to blur the line between art and design, while embracing an ethos of sustainability. Eugenie's design works are predominately collectible one-off pieces. 

Photo credits: Adrian Lander, Botanical Exotica, Second Life Series 2023
Portrait by Neil Prieto, pictured Kawabata with her Fold side-table.