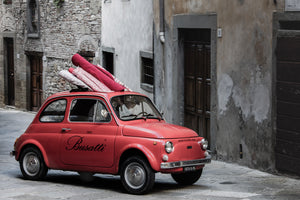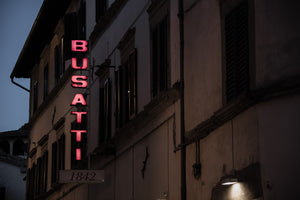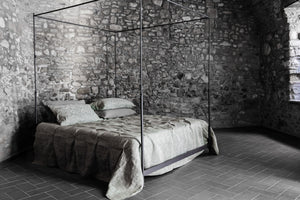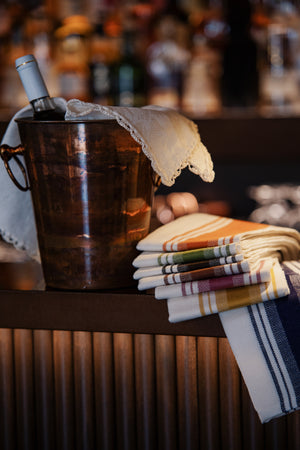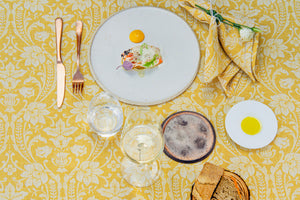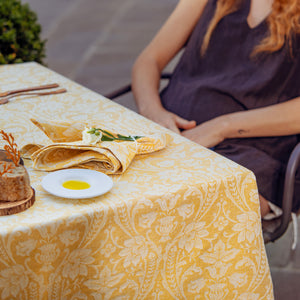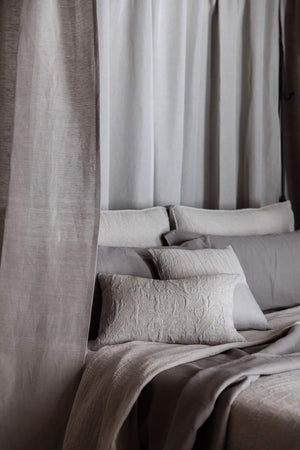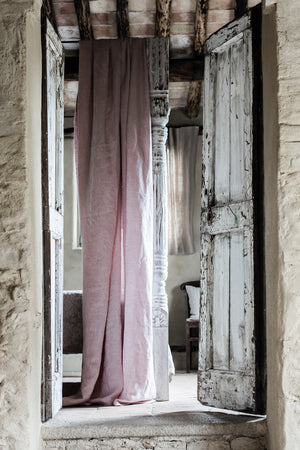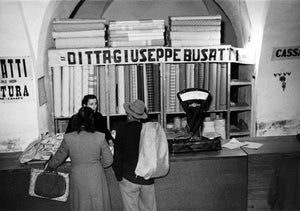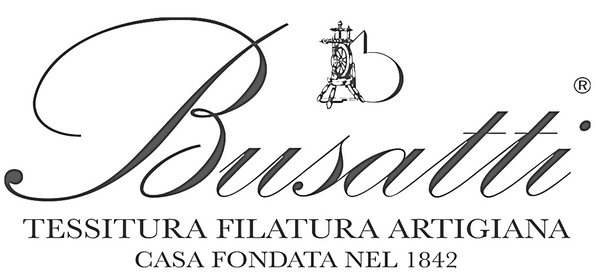 Italy
The Busatti family have been artisan weavers of linen and cotton in Anghiari, Tuscany, since 1842. Every phase of production is carried out in Italy. From the dyeing, spinning and weaving of the fabrics, every piece is carefully hand-finished in the Busatti workshop in the cellars of the historic Palazzo Morgalanti. Raw threads are treated with olive oil before spinning and dyed singly before weaving. Shuttle looms slowly insert weft-threads to impart a sheen and softness not often found in modern fabrics.

Busatti artisans practise their craft with a pride, skill and passion passed down through the centuries. The company has an innately organic approach, evolved over its almost 200-year history of respect for natural fibres and the environment in which they grow.

Certainly design inspiration is drawn from the company's rich archives but, in collaboration with some of the world's leading contemporary creatives, Busatti also delivers an ever-current, always-timeless collection that remains true to the essence of the brand. 

Mondopiero stocks a range of Busatti products and carries samples of the many fabrics that may be ordered for made-to-measure soft furnishings. Visit us in store to discover the many designs and textures of fabrics and finished products like kitchen linen - towels, aprons and oven gloves and bath linen - towels and bathrobes and bed linen ...