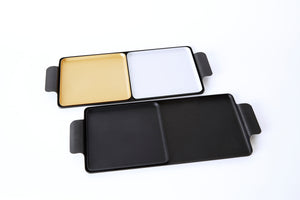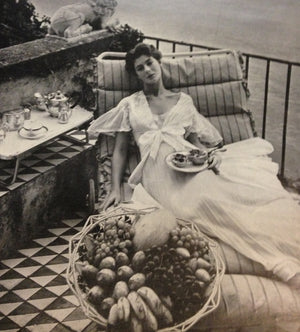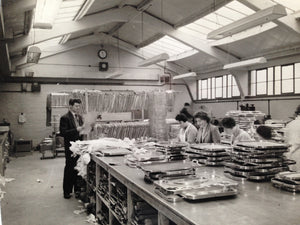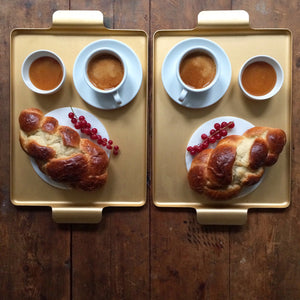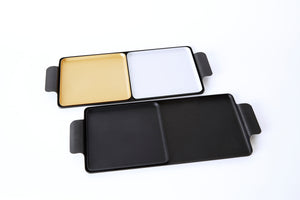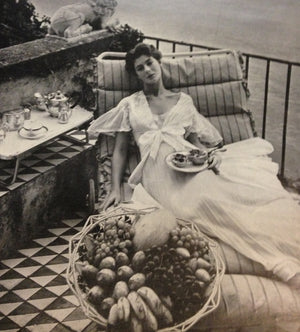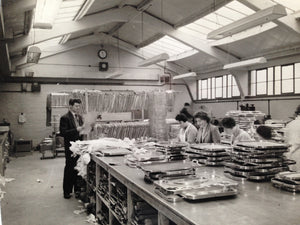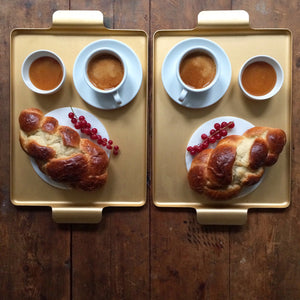 United Kingdom
With 70-odd years of hand-finished anodised aluminium wares behind them, Kaymet's simple signature designs continue to evolve. While new products are frequently added to the range, many of the original designs still in production are regarded as classics.
Newest addition is the Kaymet Rubber Grip Tray. As the name suggests, a distinctive pattern of round rubber grips provide the tray and trolleys with a contemporary-look non-slip surface.

Kaymet trays and hot plates have been used in royal households such as Balmoral and Buckingham Palace and were on active service aboard the royal yacht, SS Gothic, during Queen Elizabeth's world Coronation tour in 1954. Sixty-four years later, in 2018, the company received a Royal Warrant of Appointment to Her Majesty the Queen allowing Kaymet to display the statement: By Appointment to Her Majesty the Queen, Manufacturer of Trays, Trolleys and Hotplates.

Mondopiero is proud to offer a quite courtly selection of these distinguished Kaymet objets.