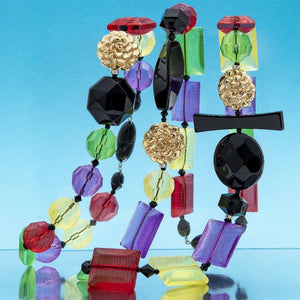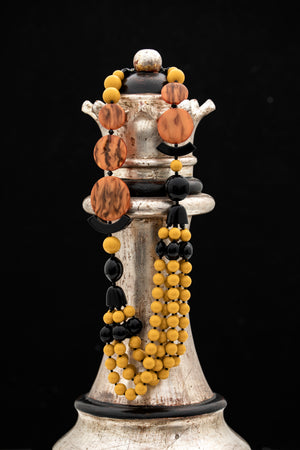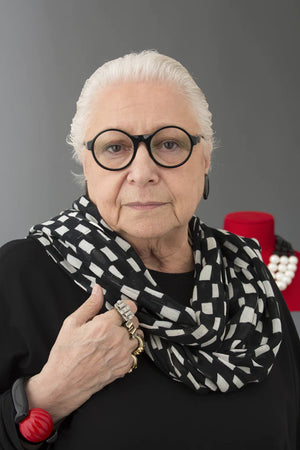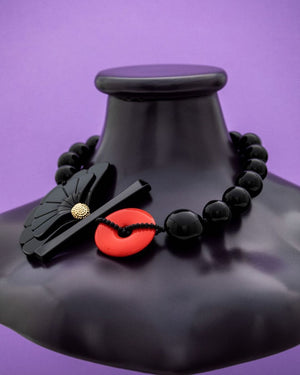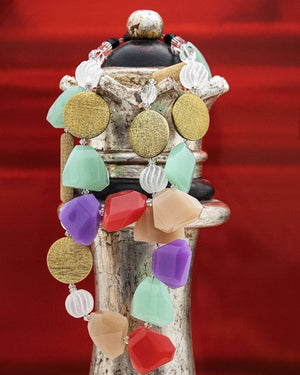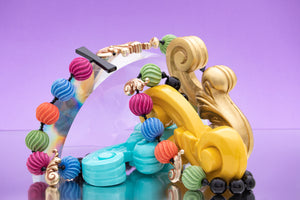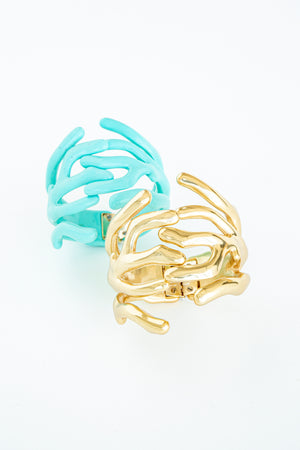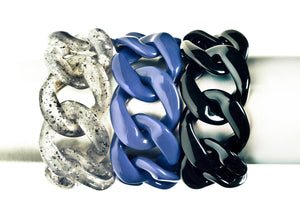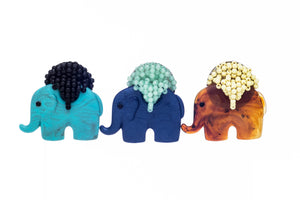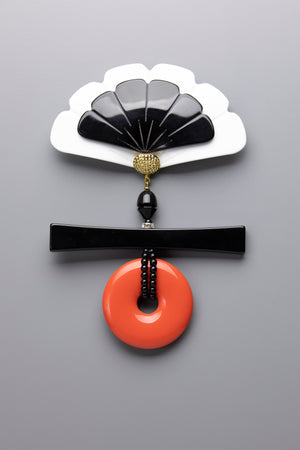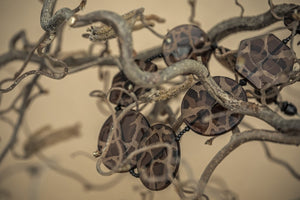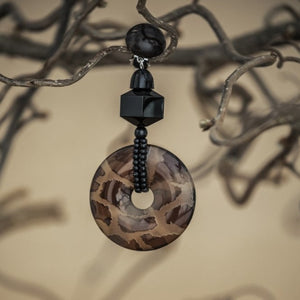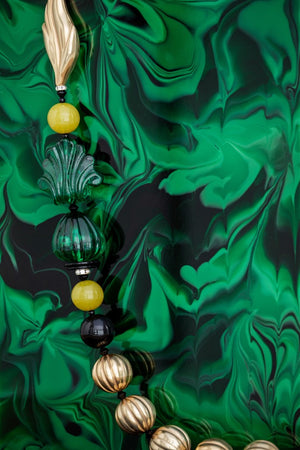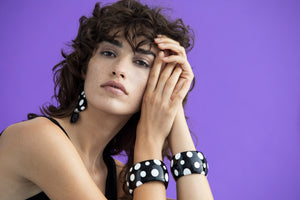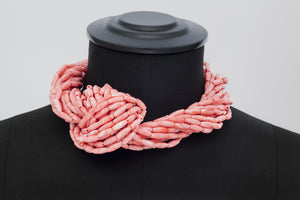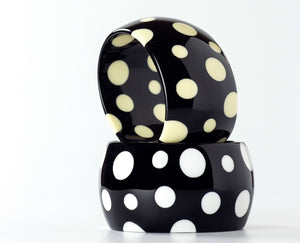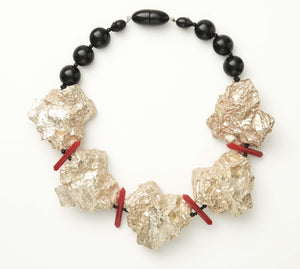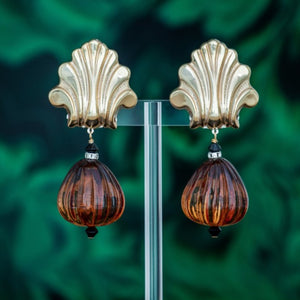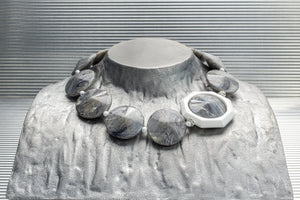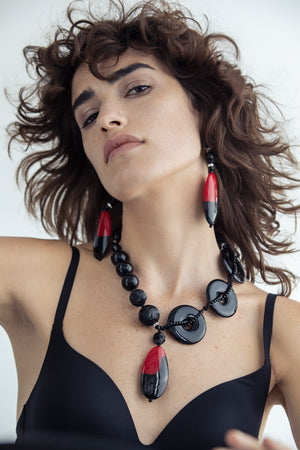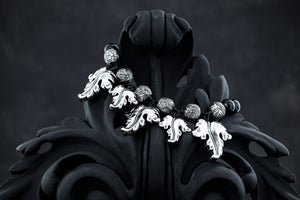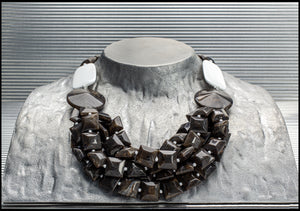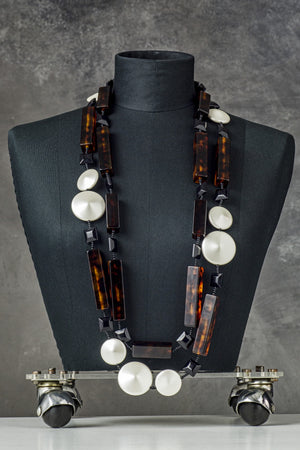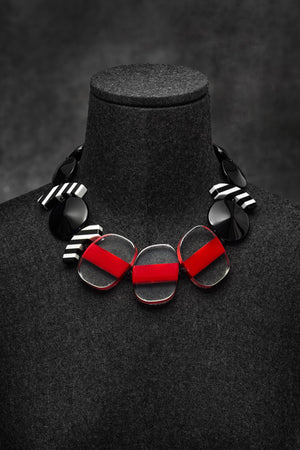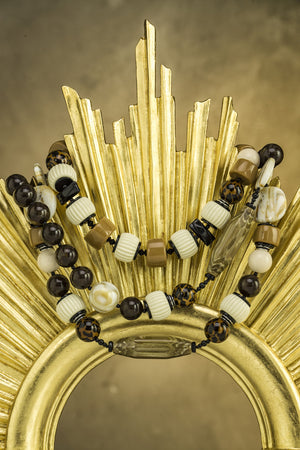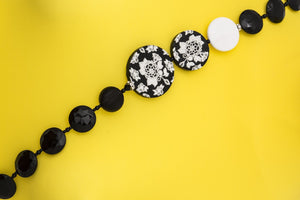 Italy
The Angela Caputi Giuggiù jewellery brand was established in Florence in 1975. Influenced by Hollywood films of the '40s, Angela Caputi designs and creates premium jewellery pieces adored and worn by many as bold expressions of female modernity. Thanks to her close relationships with many in the entertainment, arts and haute couture worlds, her necklaces, brooches, bracelets and earrings have appeared in many films. 
Her energetically geometric pieces, admired as both fashion and art, are hand made, using resin in a powerful palette of colours.
Winner of countless awards,  Angela Caputi pieces are included in many of the most important international museum collections, including New York's  Metropolitan Museum of Art and, in Florence, the Museo degli Argenti and the Costume Gallery.
MONDOPIERO stocks an exciting selection of the very latest creations from this legendary designer.
View video of Angela Caputi Collections
The Spring/ Summer 2023 collection is now available in store. Visit us in store, or call to make an online appointment to view collections.