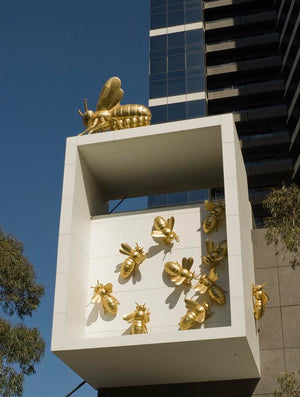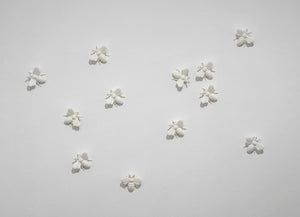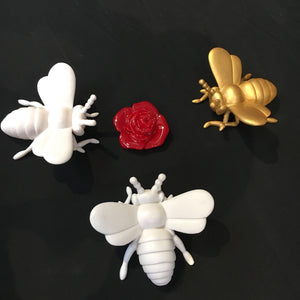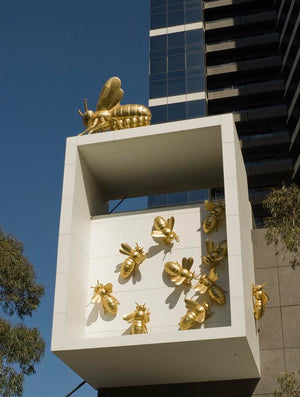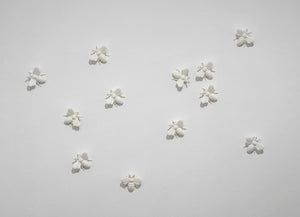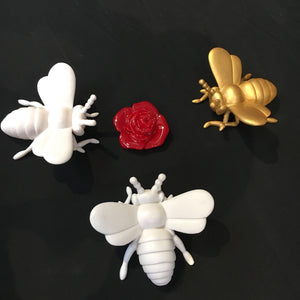 Richard Stringer
Australia
There's been quite a buzz about Richard Stringer's much-loved bees – replicas of the 2008 Queen Bee sculpture installation on the Eureka Tower, Melbourne. The replicas – in white and gold – are perfect as a swarm on your wall or as an aloof single queen, majestically alone.
Richard is a Melbourne-based artist who has participated in more than 10 solo exhibitions in Australia and in group exhibitions in Australia, New Zealand and Singapore. As a recipient of grants from Australia Council, Arts Victoria and City of Melbourne, he has taken up residencies in Italy, New Zealand, Burkina Faso and Germany.
His works are part of gallery and private collections including those of the National Gallery of Victoria and Te Papa, Wellington, New Zealand.
Please see his bees at Mondopiero