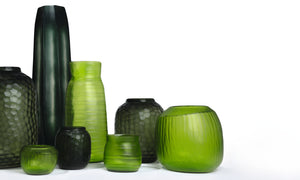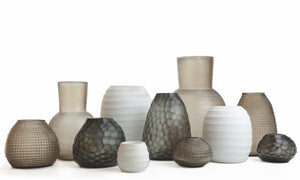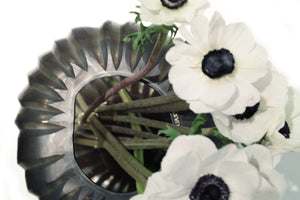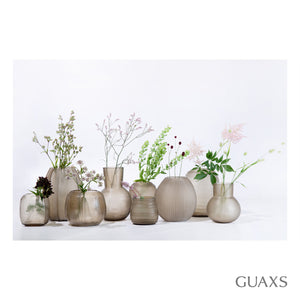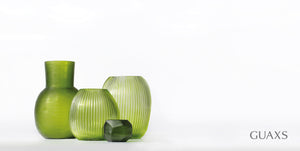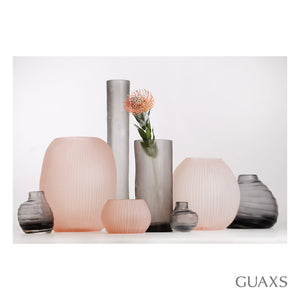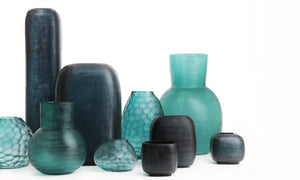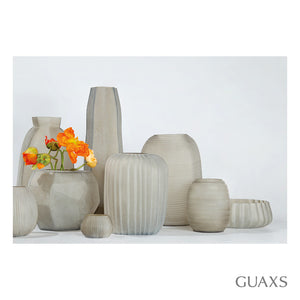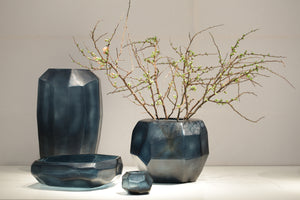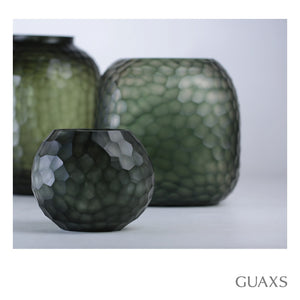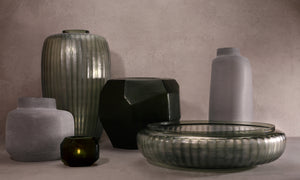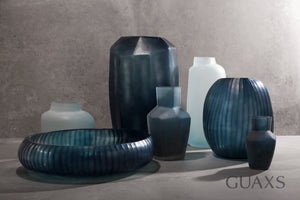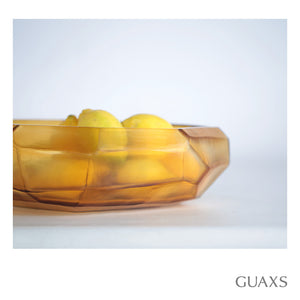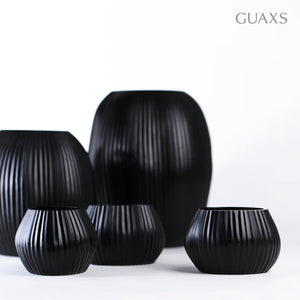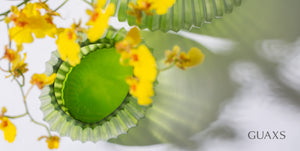 Germany
Annette and Anselm Schaugg
This family-based German company produces glass of the very highest level of craftsmanship. Mouth-blown, cast and hand-carved, their polished vases and tea-lights from celebrate the intimate interplay between sculptural form and texture. Guaxs designers are proud to draw their inspiration equally from ancient cultures and modern influences. The bold use of colour marries happily with any architectural style. Mondopiero will be proud to show you our newly-arrived Guaxs collection in greens, blues, black and buttery browns.

The Guaxs à table collection of crystal glass is mouth-blown from lead free crystal by artisans in Czech Republic and refined by traditional hand cutting. With an emphasis on the use of precious materials and the highest level of craftsmanship, the distinctive collection is contemporary in its design.

Guaxs is for you to discover at Mondopiero.