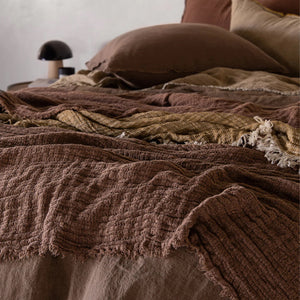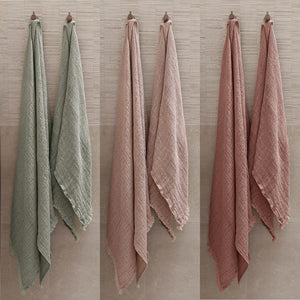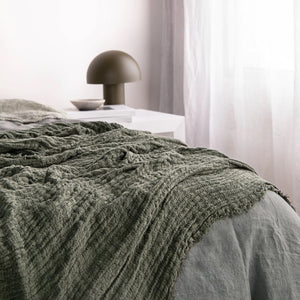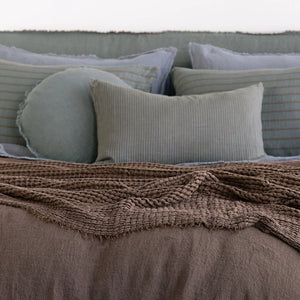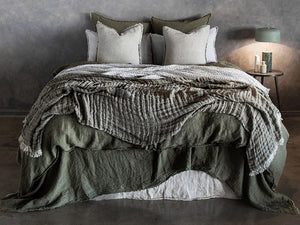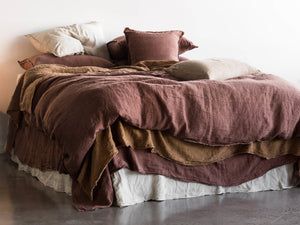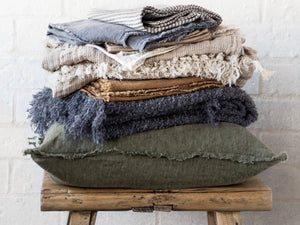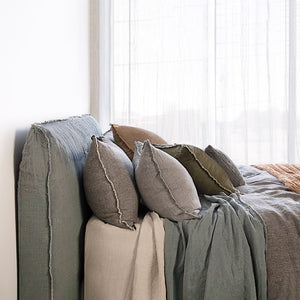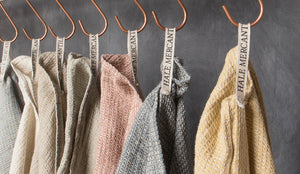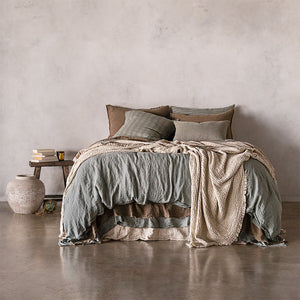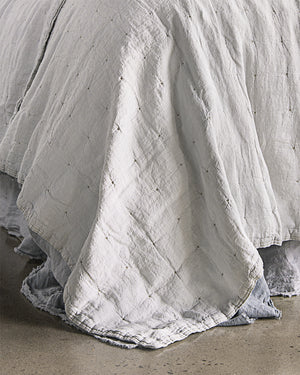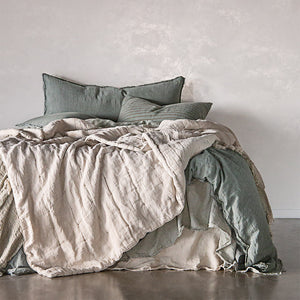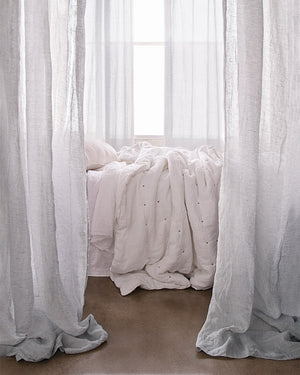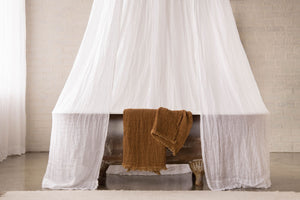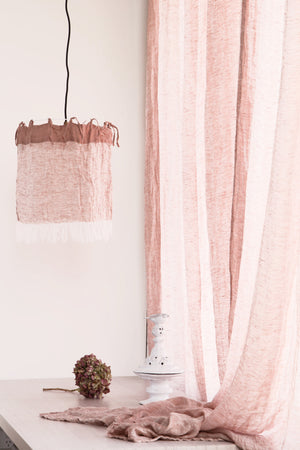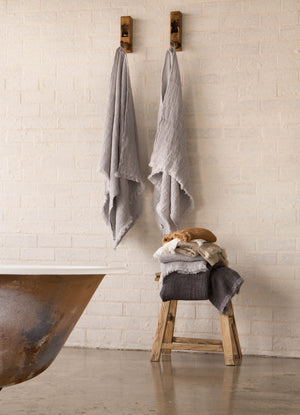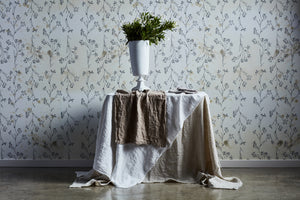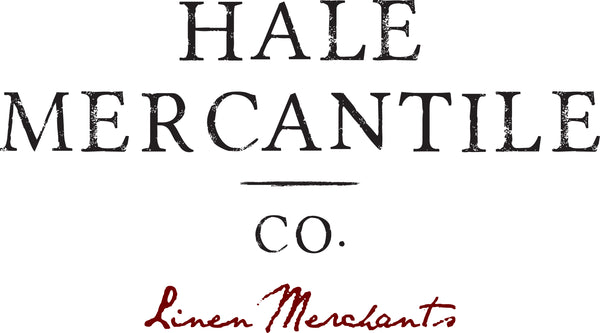 Europe
It Makes The Home.
Designed in Melbourne, this thoroughly indulgent linen is spun from hand-picked French and Belgian flax and woven by the famously finicky artisans of Riga, Latvia.
Come to bed. Luxuriate a little. You've never been enveloped in linen like this: an embrace of sheer quality, an almost sinful softness, with the calming cool of colours created carefully by dyeing singly, one by one, each thread of yarn, before weaving.
Of course all those dreamy sheets and bedheads and pillowcases and quilts and duvet covers and valances are merely bedtime stories...
Out of the bedroom and into the daylight, there's even more to enjoy. Here in the main part of the home, you'll find that same luxurious linen wide awake and working its magic in curtains, cushion covers and corner pieces, in towels and tea towels and tablecloths, in napkins and lamp shades, and even in furniture and furnishings.
Leaving the luxury of linen aside for a moment, consider this: every Hale Mercantile Co. piece has been pre-shrunk and pre-washed to ensure it keeps its shape and quality from your first wash. In fact, with every wash it becomes even softer and more sumptuous.
This is truly a classic range of legendary linen. Needless to say, we're proud to include it in our collection and we urge you to come into Mondopiero for a deeply touching experience with the pieces themselves. The textures, the tones… But all the words in the world can't compare with a close encounter with linen like this.
Visit us in store to experience the luxury linen and of course, if you've already set your heart on a specific product, we're here to take your order on (03) 9417 7047 or ciao@mondopiero.com.au